Elite
U9s-U14s teams within the Junior Premier League
Request Trial
Our Elite Academy is at the pinnacle of our football pyramid and the ultimate achievement for players within our system. Players will experience professional coaching to prepare them for higher intensity environments against elite opponents.
Players here have been identified as gifted and talented with the potential to progress beyond our program into full professional football clubs.
The Elite Academy squads are expected to participate within two training sessions per week and be available for any scheduled fixtures. Players will be offered showcase opportunities against other private and full academies through the duration of the season.
Our goal is to support players development and understanding an elite mindset to unlocking their full potential.
Our Players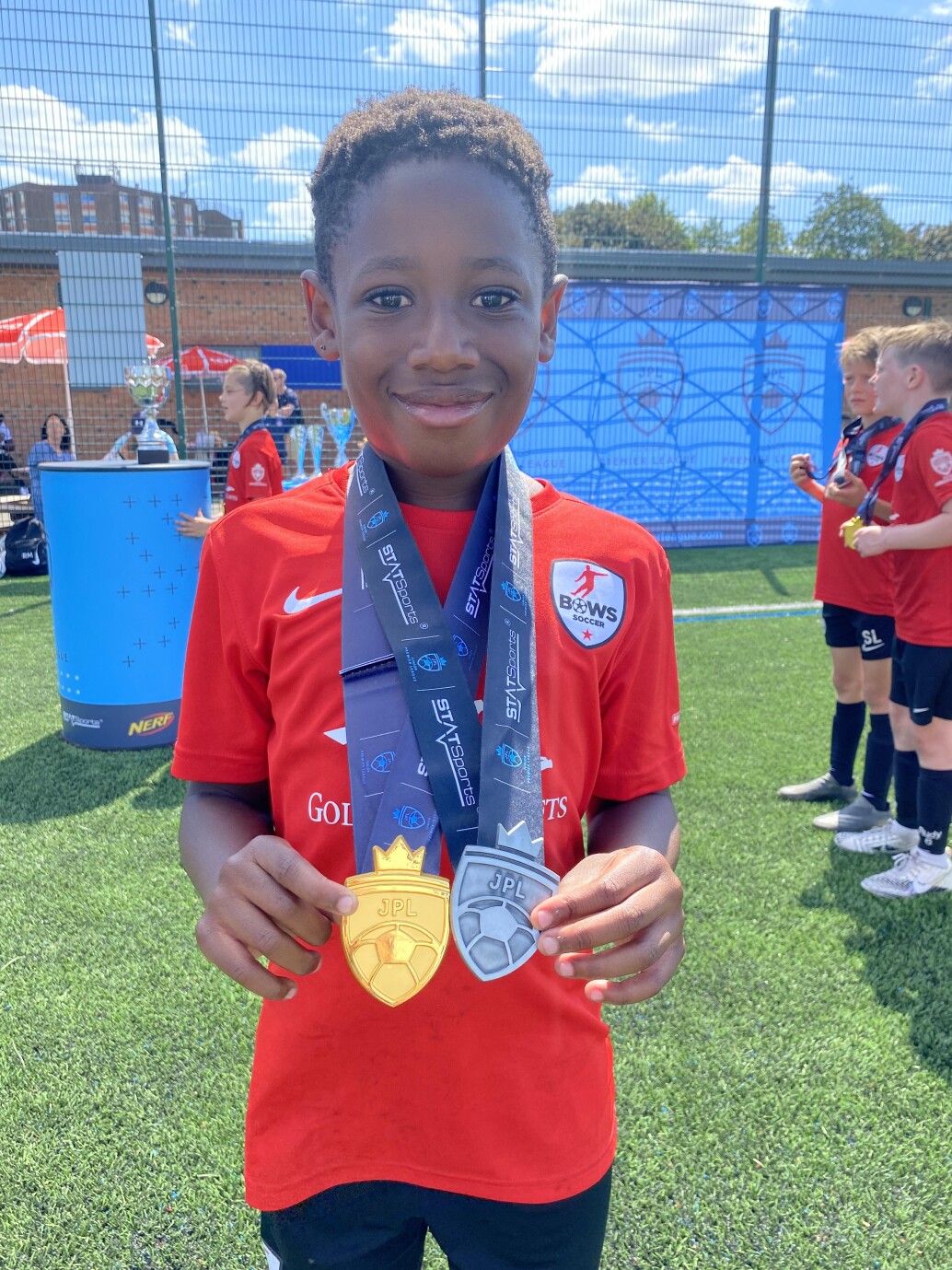 Junior Premier League
Our Under 9s to Under 14s squads will enter into the prestigious Junior Premier League (JPL).
The JPL is renowned for its academy like structure, with the emphasis on individual player development rather than a "win at all costs" approach. Clubs entering this league must meet criteria supporting their ethos. We have a desire to create pressure-free playing environments and encourage freedom for players to learn and enjoy the process.
The JPL offers an extension to our Elite Academy program to offer support and guidance within a competitive format. All ages will compete in a league structure and be entered into the leagues own cup competitions. All teams will be expected to play around 18-24 league games in a season along with additional fixtures in the cup.
Elite Academy
| | | |
| --- | --- | --- |
| Mondays | | Fridays |
| 6.45pm-8pm | 5pm-8pm | 5pm-6.15pm |
| Goffs Academy, Goffs Oak | Churchgate Academy, Cheshunt | Goffs Academy, Goffs Oak |
| U11s-U14s | U9s-U14s | U9s+U10s |
Fixtures within the Junior Premier League every Saturday (home games held at Goffs Academy, Goffs Oak, EN7 5QW)
Venue information
PARTNERS